TruckServices - Keep it running.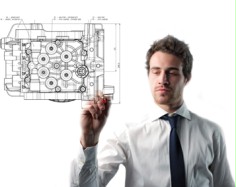 Under the name Active Service, Knorr-Bremse combines comprehensive service solutions for distributors, workshops, fleet managers and drivers under one roof. From product development to in-vehicle installation to maintenance, everything is geared toward offering the customer optimum quality and service over the entire life cycle of the product or system.
Our broad spectrum of services allows our distribution, workshop and fleet partners to design every aspect of their work and business processes efficiently and economically. Our OEM-quality products, technical training for expanding practical knowledge and hotline support allow for shorter repair times in the workshop. Service instructions, service news or other technical documentation is available quickly on demand via the internet.
For our distributors, product standardization results in lower warehousing costs and fixed capital, along with increased product availability. Internet-based services like our electronic product catalogue help them find products and relevant information quickly. Placing orders is simple and secure, with telephone support available as well.
Every vehicle tells its story. We'll get you ready for the next chapter!
As the aftermarket brand of Knorr-Bremse, the world's leading manufacturer of braking and control systems for commercial vehicles, we supply vehicle owners, workshops and distributors with high-quality products and service solutions for commercial vehicles of all kinds and all ages: with the expertise of an OE manufacturer and our experience gained from more than 110 years in the commercial vehicle aftermarket.
That's how we accompany vehicles throughout their entire service life. Everything is done to ensure their cargo arrives at its destination on time – and every driver gets back home safely.
Our Lifetime Efficiency principle. A promise for a vehicle's entire lifetime.
We believe that commercial vehicles belong on the road. Because that's precisely what they are made for: high-mileage performance under the most demanding conditions – for a lifetime on the move.
In order that drivers and commercial vehicle operators can be sure that this story continues, no matter how old the vehicles in a fleet are, we provide them with everything they need – throughout the entire life cycle:
Genuine new service products for young vehicles, genuine remanufactured EconX products for the repair of older vehicles, and service parts for vehicles in all stages of operation.
This keeps every vehicle on the road for a long time – always cost-effectively, with the latest technology and fully geared towards safety.
We call this »Lifetime Efficiency«.
Please check our brochure for more information!